Residential/Commercial Design
Designer/Craftsman Ted Ney and associates have been building fine residential and office furniture, cabinetry and accessories at North Cove Design since 1986. Using fine hardwoods and hardwood veneers, they have created many beautiful custom kitchens, office environments, and heirloom quality commercial displays.
Recognized nationally, Ted's work can be seen in retail stores and galleries, corporate offices and homes throughout the country.
The photos below are representative of recent corporate office design integrating quarter sawn white oak cabinets and shelving units with oil rubbed brass hardware.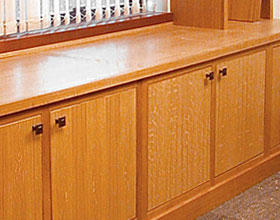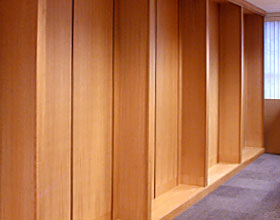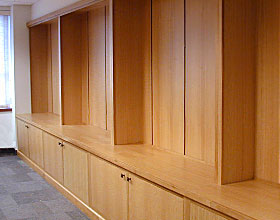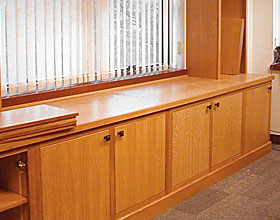 Pictured below are a few kitchen design examples. The top photos show stunning American black cherry cabinets with granite and stainless steel in a contemporized Shaker style. The lower photos are quarter sawn red oak with granite, glass and antique brass in an arts and crafts style design.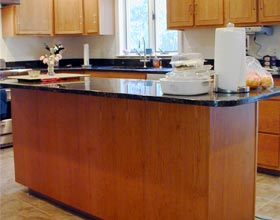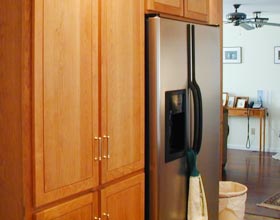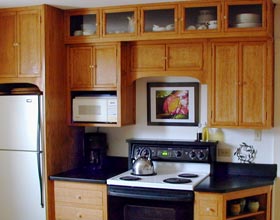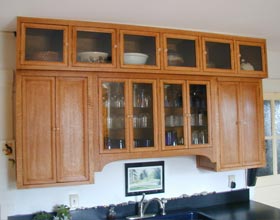 Please feel free to give us a call to discuss your dreams.
877-657-7883
We can provide design services or work with your designer. We also collaborate with other local craftsmen offering choices in countertop and flooring materials as well as electrical, lighting and plumbing services.